Are you curious about how your employees do their work or what happens when you are away from home? If you do wonder about it, then you will need Video Surveillance Ivideon.
It is a cloud-based surveillance application you can use for security. It offers you remote video monitoring which you can do from anywhere via the Internet connection. Now we will share some tips for you about how to use it on your Android and iOS devices.
Also See: Easy way to install SuperLivePro App on Windows
How to Use Video Surveillance Ivideon App?
Using a Video Surveillance app is not a difficult thing to do. You only need to follow every step as shown below.
Sign into the app account. If you have no account yet, then you can sign up first.
After signing in, you will notice that there are no cameras connected to your account yet. Go to Downloads on the Menu tab and click on Ivideon Server to download and install it.
After you finish installing Video Surveillance Ivideon, connect the server to your Ivideon account and click Next.
Enter the account, choose any server name you like, and click Next.
Now choose your camera's audio channel and then click Next.
On the next page, you will be able to set the archive location as well as the size in GigaBytes. After you set it, click on Next.
On the next page, you can set the server settings and click Next once you have done it.
If the camera is already connected, you can click it to see the video. Now you already have access. You can watch the live streaming through the Internet or turn the cameras off/on by using your phone.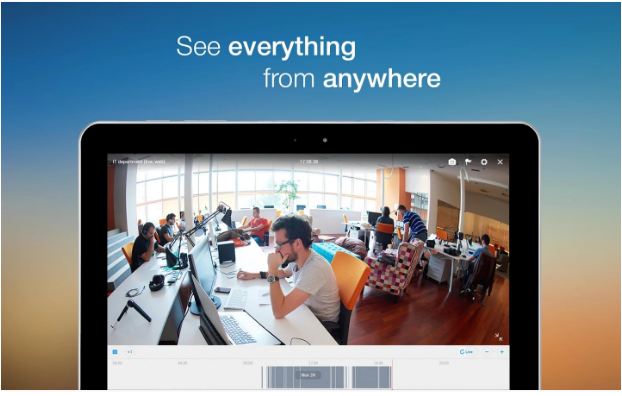 Must Read: Get EagleEyes App on your PC
Features of the App
There are many special features you can enjoy from this Video Surveillance Ivideon App. Every single one of them will ease you in providing better security either at home or office. Without further ado, here are the features the app offers to you.
It can access such a high-quality video online complete with sound even through the devices.
You can guarantee its data security and reliability when you want to store your video records in the cloud.
Whenever it detects a suspicious movement or sound, it will alert you automatically by sending a notification.
The app enables you to search and watch recorded videos quickly.
You only need one account to easily access a number of cameras.
You can transfer and store any data safely.
Also, you can use social networks to share camera links.
Search video events that are connected to Access Control, POS, and Home Automation System.
You can use Archive, PTZ, and Live Options to share your camera access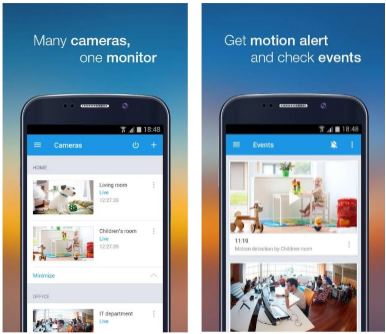 That's all we can share about Video Surveillance Ivideon with you. There is one more thing you must keep in mind. In order to use this app, you will need to download IP Webcam on one device as your security camera. The other device with Ivideon will work as your tracker to monitor the recording.
Also See: Download the best apps to use security cameras on PC