Q-see cameras are one of the best solutions in digital surveillance available on the market. With a wide range of high-quality products, Q-see has become very popular in offices, stores, and even homes. This is also because, as one of its best features, Q-see allows you to monitor your cameras through any smart device you want. This is possible through their unique app Q-See QT View.
Download Q-See QT View App on Android & iOS
This app allows you to connect your central DVR with any smartphone or tablet and Q See QT View is officially available on Google Play Store and iStore. In this guide, we will explain to you how to set up the app on your smartphone or tablet.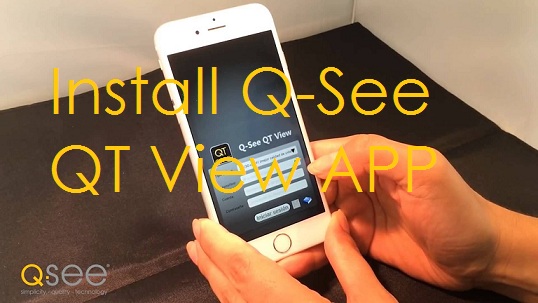 Step 1: Downloading the Q-See QT View app
As we said before, this app is available in both official smart stores. That's why, depending on your device, it is as simple as connecting to the internet, searching it, and, downloading it directly from your store of convenience.
Step 2: Barcode Scan
Open the Qsee QT View on your smartphone or tablet and hit the "barcode scan" button which is located at the lower right corner of the "Login" screen (where you put your user and password).
Step 3: QR Code on your DVR
On you, DVR hit the right button to open the bar menu and then search for "Main Menu" and click there (the button that resembles an open binder). Next, click on the "information" button and select "QR CODE". Scan it with your smart device camera.
Step 4: Entering the app
Once you've scanned the QR code, the Q-See QT View app will return to the "Login" screen. When you're there, enter your password and you can now monitor your Qsee cameras directly and remotely with your smart device.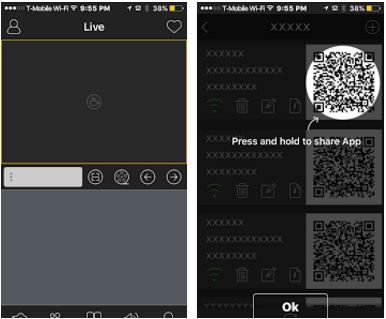 Also Read: Download mydlink Lite App for your mobile phone
Features of the latest version of Q-See AT View
You can see a live feed from your cameras by hitting the button "Live".
Single vision is available by tapping twice on the camera you want to see.
Feed quality can be adjustable from the range "smooth" to "clear", being the last one with the best definition (depending on your internet connection).
Motion alarms, video loss alarms, and other notifications are available to maintain you informed all the time.
Remote zoom-in is available on the "Live" feed.
It allows taking pictures and save them on your device.
Memory autonomous management allows you to determine how much memory to use in recording and other functions.
You can display a determined number of cameras while still receiving notifications from others.
Now you can get the latest version of the Q-See QT View app on your smartphone and then control surveillance systems.
Read Also: How to install a video surveillance app on your PC gadgets? Download iVMS-4500 on PC Windows