Using camera surveillance to monitor your home, office, pets and even children is a practical way to maintain security on the things that matter while being able to accomplish other tasks such as traveling, working, or making dinner. But sadly, a CCTV system can be quite expensive and sometimes unaffordable. That's why we've brought you a solution for you to be able to monitor everything you need by using your old smartphones and tablets as a camera. Of course, we're talking about the Home Security Camera Alfred app. And today we'll show you to download it on your devices and all the features you can take advantage of.
Home Security Camera Alfred App Download
Luckily for you, the Home Security Camera Alfred app is now an official Google Play app and it's really easy to download it for your smartphone and tablet. All you have to do is enter the store and search for the app. Then click on the "install" button and the app will install automatically.
Configuring the camera and the app
To configure the camera system, you just need to download the app to as many devices as you want to use as a camera (yes, Alfred supports an unlimited number of devices).
Once you've downloaded Home Security Camera Alfred on your devices, make sure they all are connected to the internet. And sign in to your @gmail account directly on any device you want to add and Voila!
Once you've accessed your Gmail account, you can start visualizing your cameras. The image would be updated every 15 seconds and you can monitor several cameras at the same time.
The best part is that the Home Security Camera will send a notification every time it detects movement on your cameras. Just set the camera where you need it to be and start monitoring.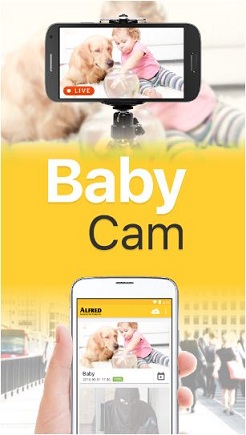 Activating the camera motion notification
Just select the camera you want to activate. Now hit the motion button in the right lower corner and click "on", then hit the setting button in the upper right corner and tap "notify me". Now you can be alert to any movement.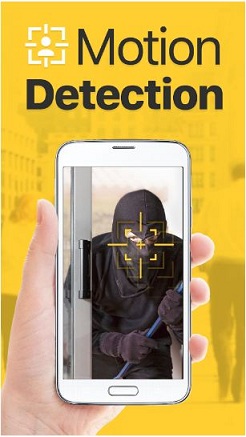 Activating the 2-way talk
Home Security Camera Alfred allows you to use the bidirectional function on your smartphone and tablet so you can talk to the monitored cameras. It works just like a walkie-talkie. You just need to maintain the "microphone" button while talking and release it to hear.
Must Read: How to install tinyCam Monitor on PC?
Other features of the Home Security Camera
It has an "on-screen" button to indicate the battery level on the camera.
You can add other @gmail accounts as a "trust circle" so others can help you monitor your cameras
The length of the videos varies between 5 and 30 seconds and it depends on the algorithm.
You can access a web viewer on Mozilla to monitor the cameras from a computer.
The latest version allows for sharing the videos and creates an inexhaustible link so you can save your videos.
Similar App: Download iVMS-4500 App to monitor video surveillance.